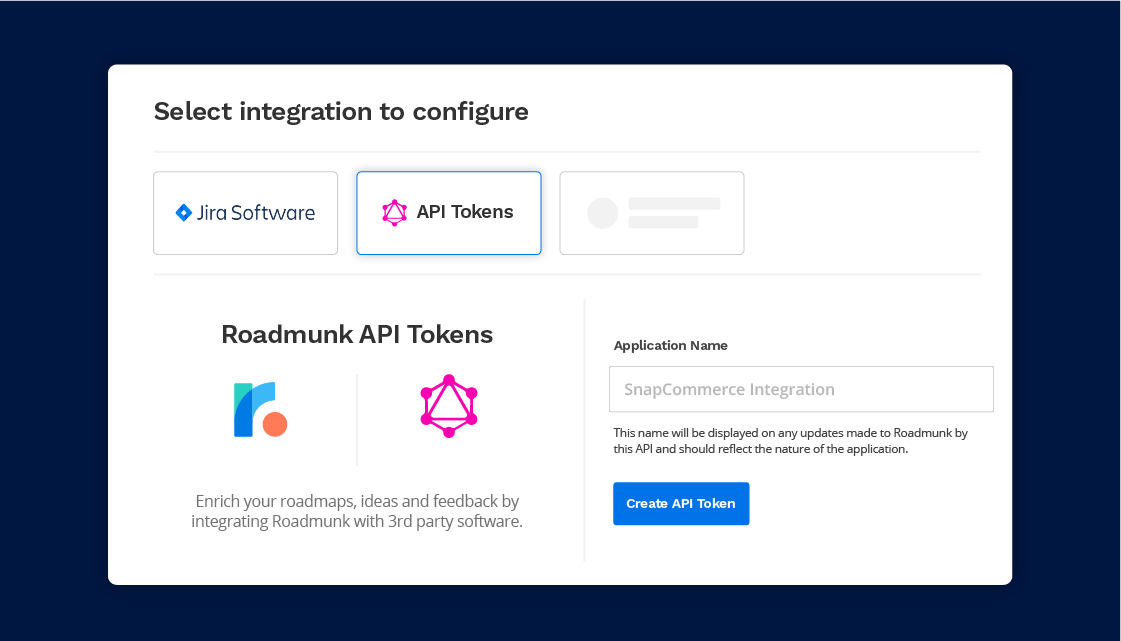 Seamless setup and management
Account Admins can easily create, manage and revoke API access tokens in Roadmunk. API transactions are recorded and denoted in app so you know exactly which integration(s) created and/or updated your data.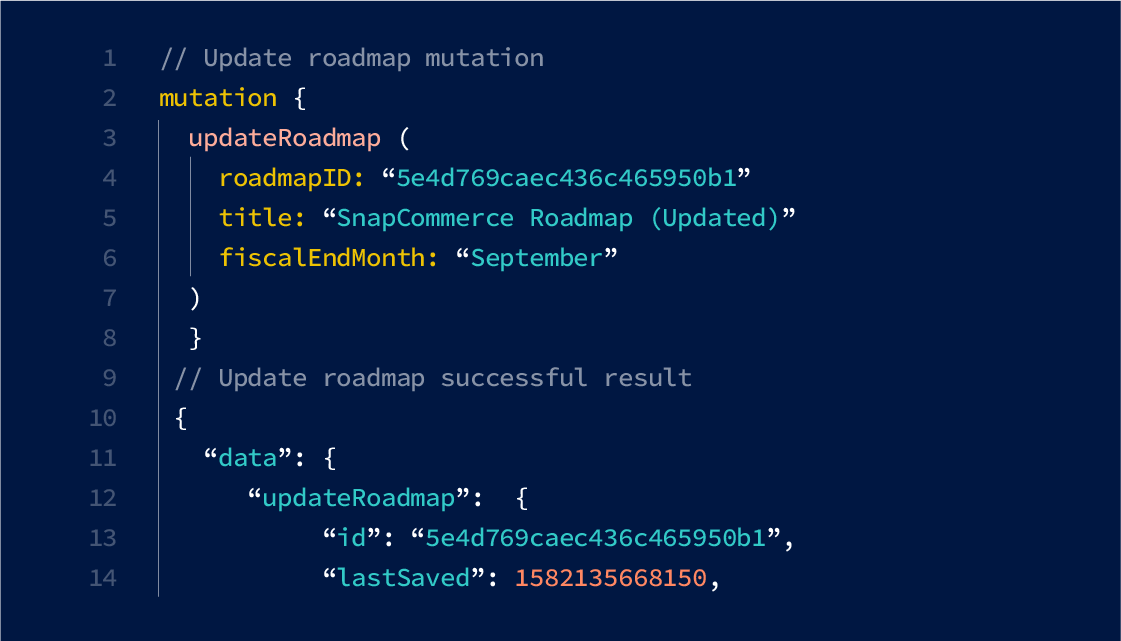 Detailed developer resources
Developers can access Roadmunk's in-depth API documentation, including our GraphQL Playground. These resources include all there is to know about our GraphQL schema, queries, and mutations with descriptions and code samples.