Create and present boardroom-ready roadmaps
Align your whole organization with crystal-clear product roadmaps.
Intuitive roadmap planning
So long spreadsheets and ad-hoc tools. Build roadmaps that clearly communicate what's coming down your product pipeline.
Integrate your roadmap with Jira
Connect a high-level strategy with your day-to-day planning. Sync your data seamlessly between Roadmunk and Jira. You can choose between an automatic one- or two-way sync.
Or build your own integrations via API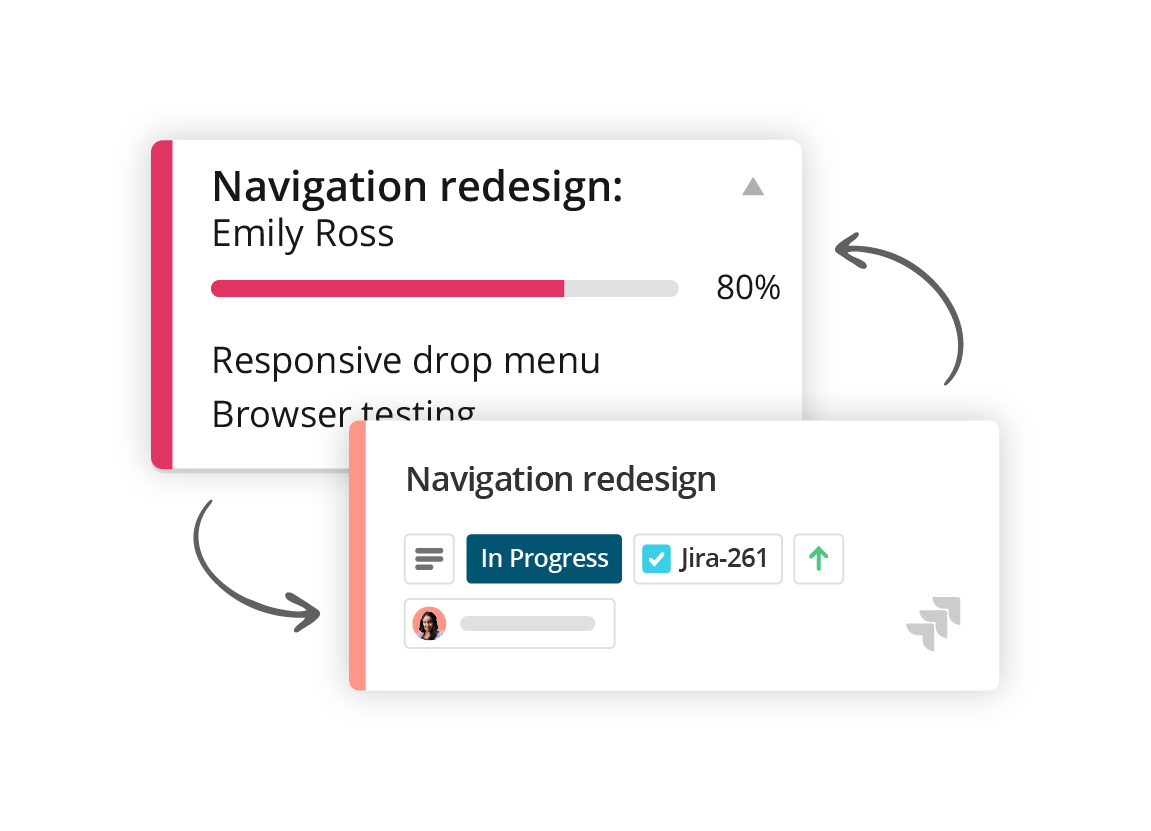 Integrate your roadmap with Azure DevOps
It's simple and quick to sync a project to a roadmap, combine all important data, and create a beautiful visualization that syncs right back to the source. Keep high-level strategy in sync with daily development.
Read more about Azure DevOps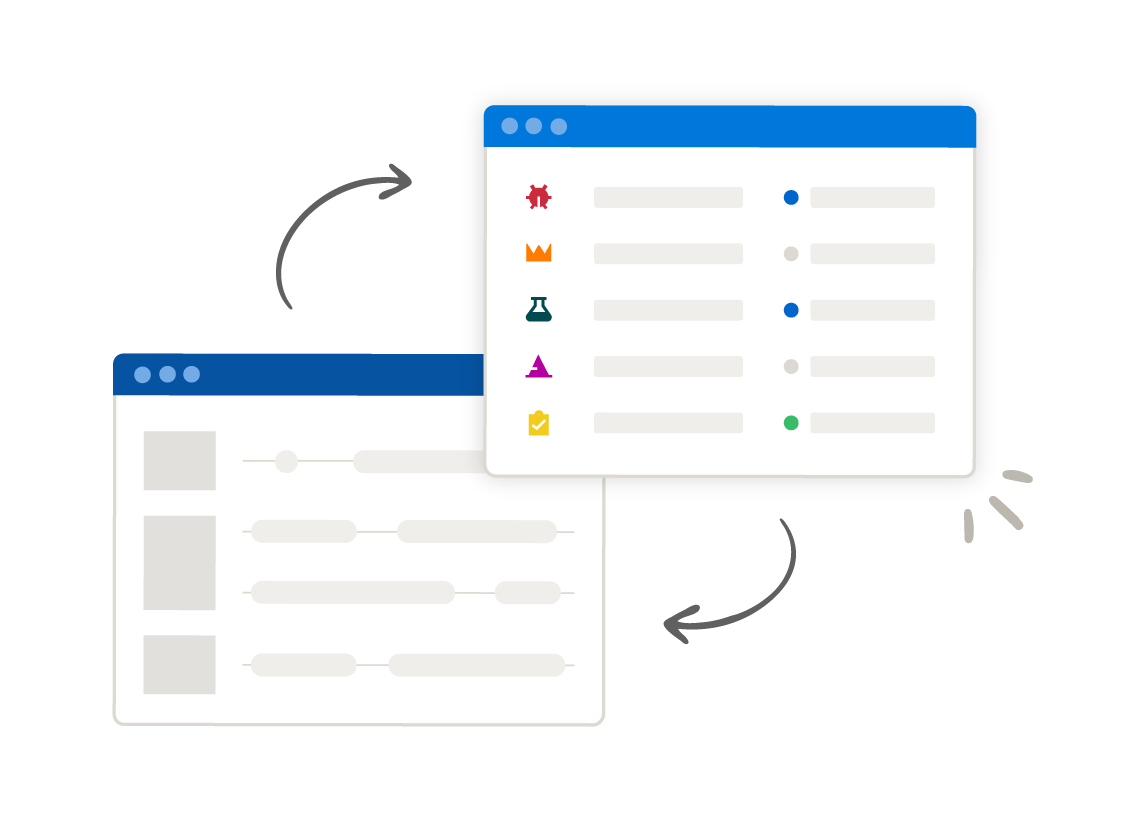 Visualize Linked Items between roadmap initiatives
Link an item to any other item–even if it exists on someone else's roadmap–to identify relationships between initiatives. Choose between three types of Linked Items: Blocking When an item is blocked by another item. , Moves With When two items are moving in tandem with each other. and Relates To When two items are associated with each other, regardless of their dates. .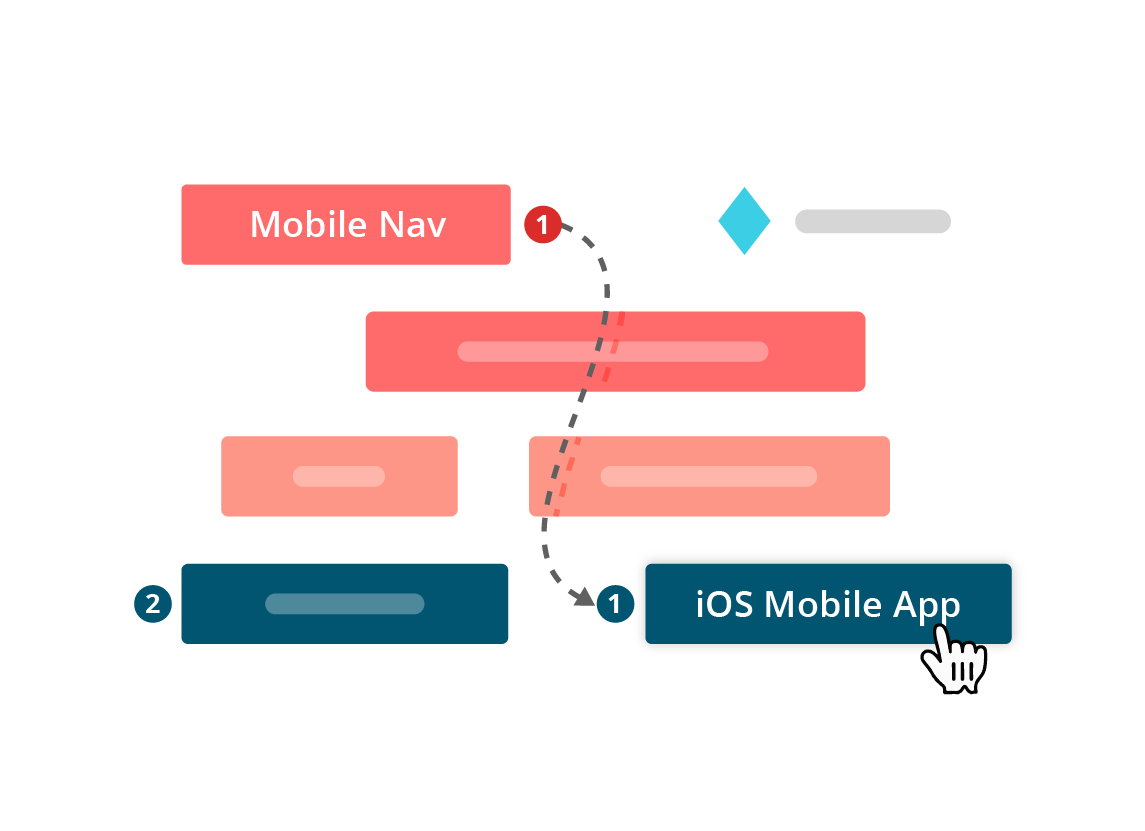 Create two levels of roadmap items: items and sub-items. Use key dates to benchmark item stages or decision points. Use item progress to visualize completion status.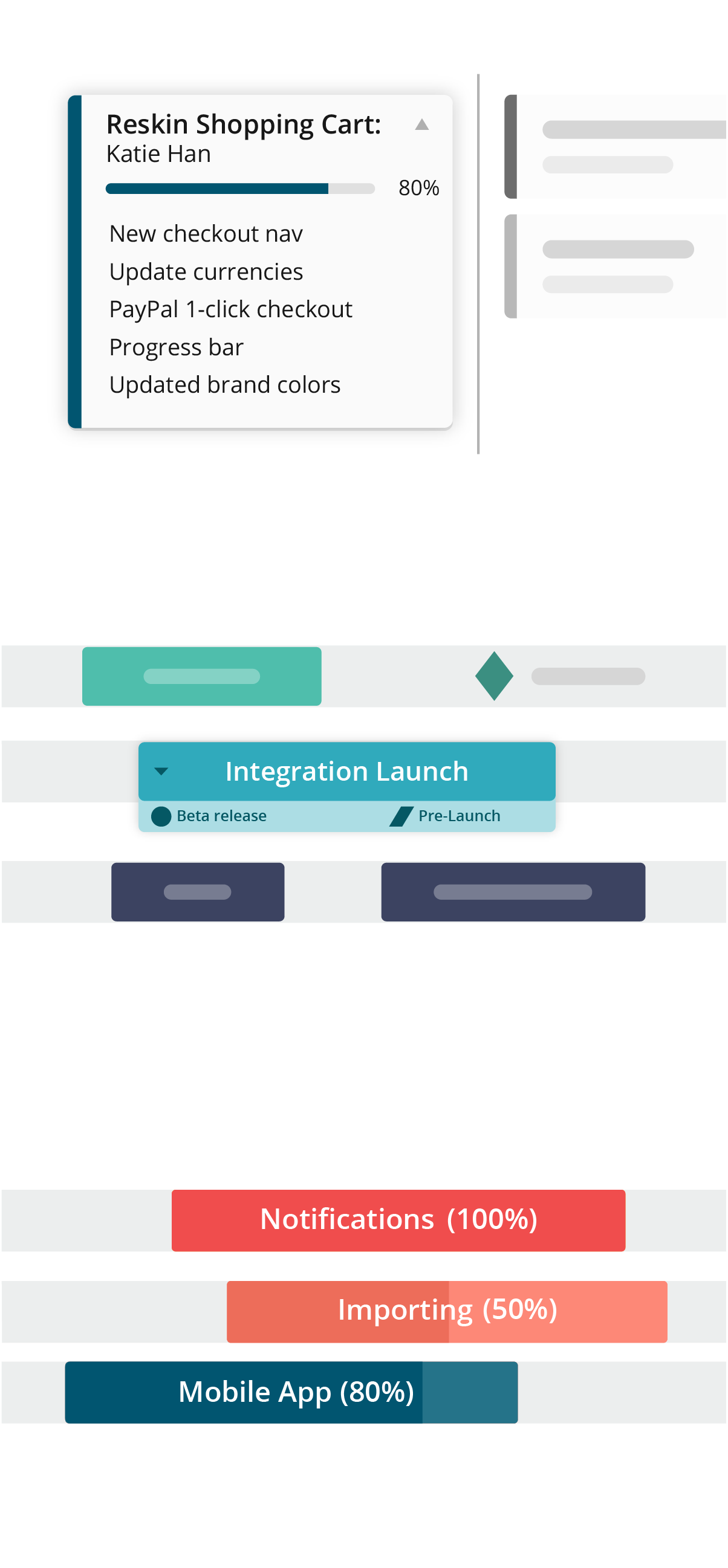 Collaborate on product strategy
Share plans, solicit feedback and centralize strategy within one tool.
Roadmap with your whole team
Get your whole team collaborating directly within a roadmap. Work together to build a strategy, comment on items and attach files—so no important tasks or considerations are missed.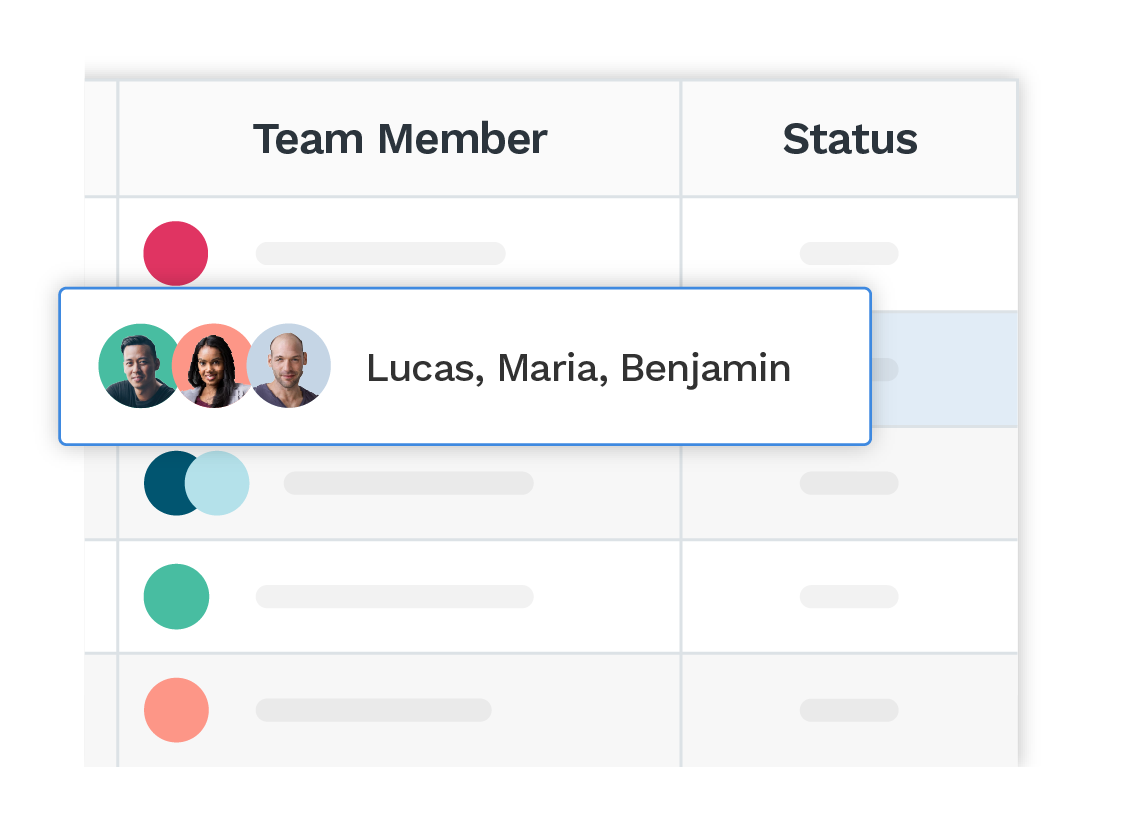 Give review-only access to stakeholders
Reviewer seats allow designated stakeholders to comment on a roadmap without editing it—perfect for stakeholders at the executive level who want to review cross-functional roadmaps.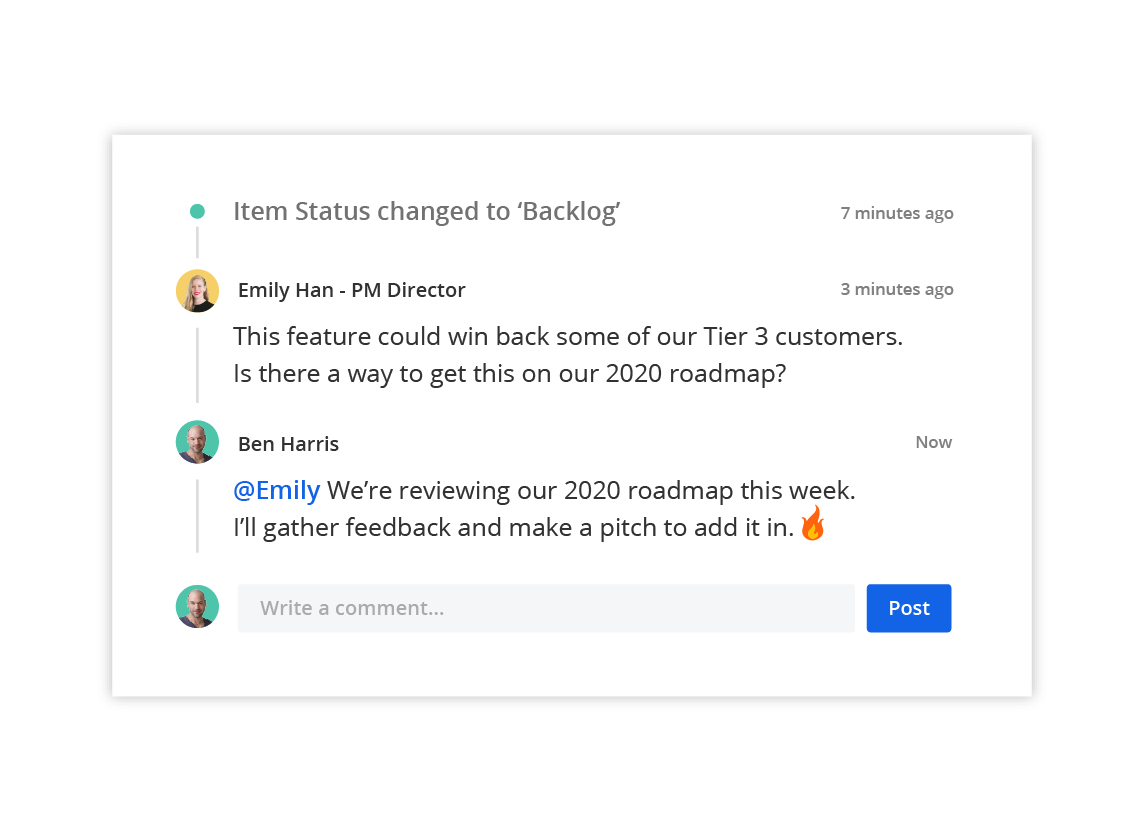 Present your roadmaps with confidence
Lead more effective roadmap presentations—whether you're updating your team or presenting to your board.
Create and save unlimited views
Pivot and filter your data to tell a relevant story to each stakeholder. Before presenting your roadmap, create and save a new view to show only the items that matter to your audience.
Try filtering by:
Status
Owner
Department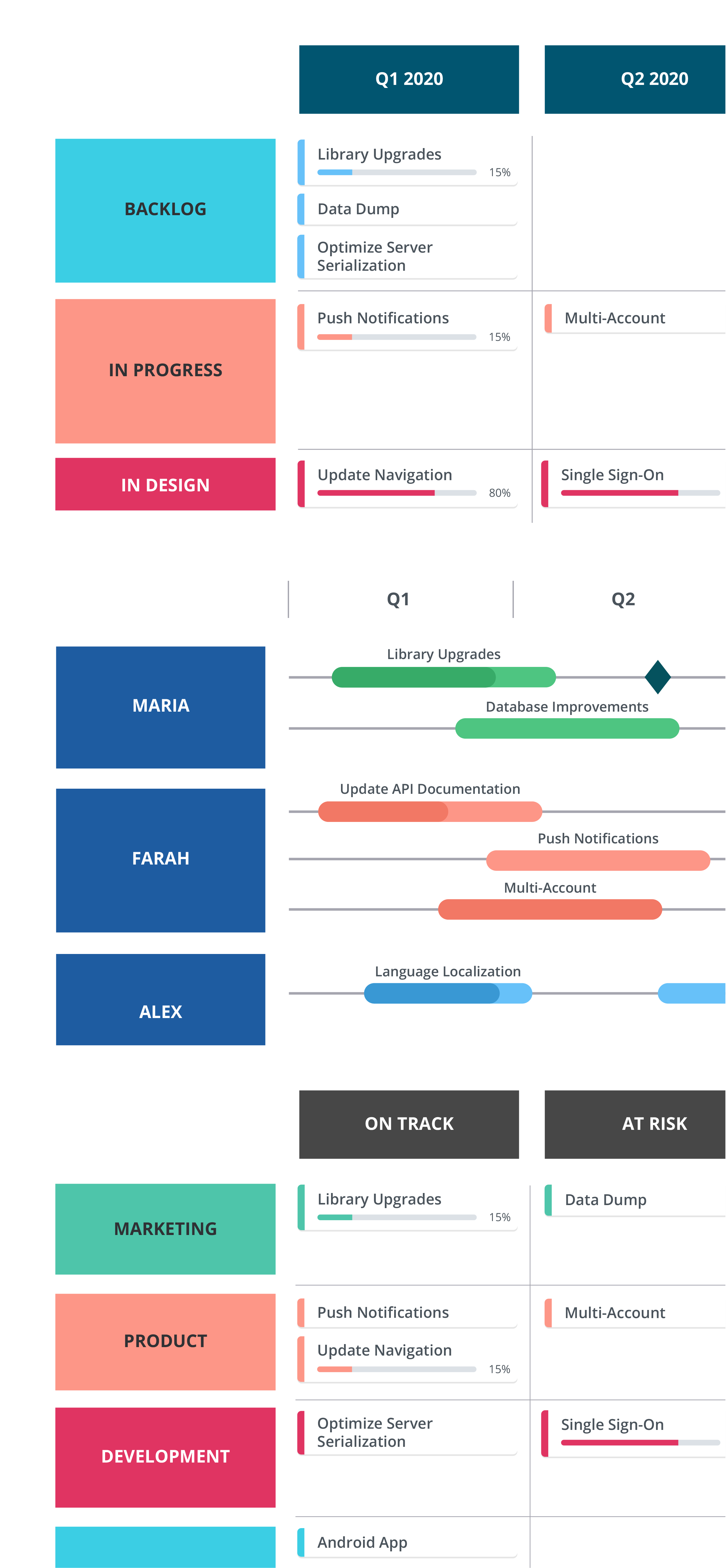 Brand your roadmap
Add a company logo and unique color palette to create a branded roadmap. Add your vision statement at the top of your roadmap to keep the long-term goal and mission front-and-centre.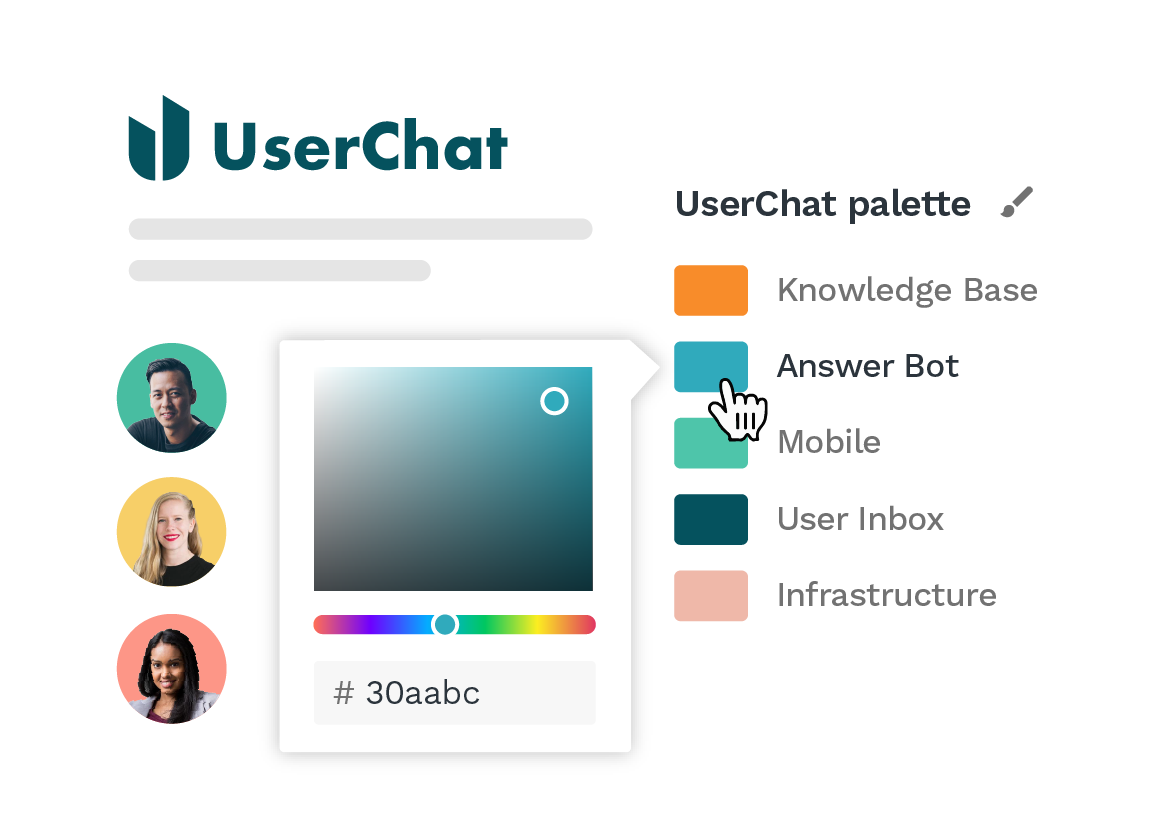 Seamlessly share and export your roadmap
When it's time to share or present your roadmap:
Instantly create boardroom-ready slides by exporting your roadmap to PNG
Share an interactive HTML or a password-protected URL version of your roadmap
Use presentation mode to effortlessly display the roadmap in full-screen—all without leaving the app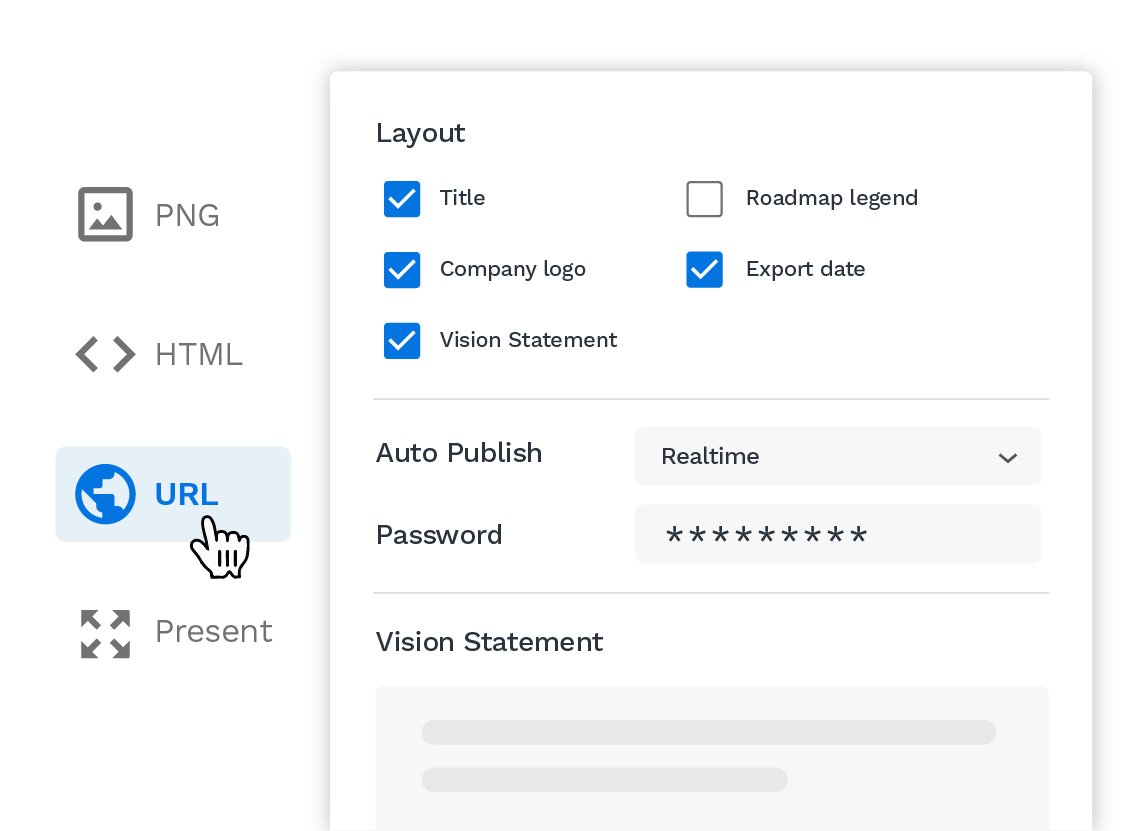 Try Roadmunk for free
14-day trial
No credit card required
Get started in minutes