Ten powerful technology roadmap templates
Identify the right technology roadmap for your organization—and build it with a ready-to-use template.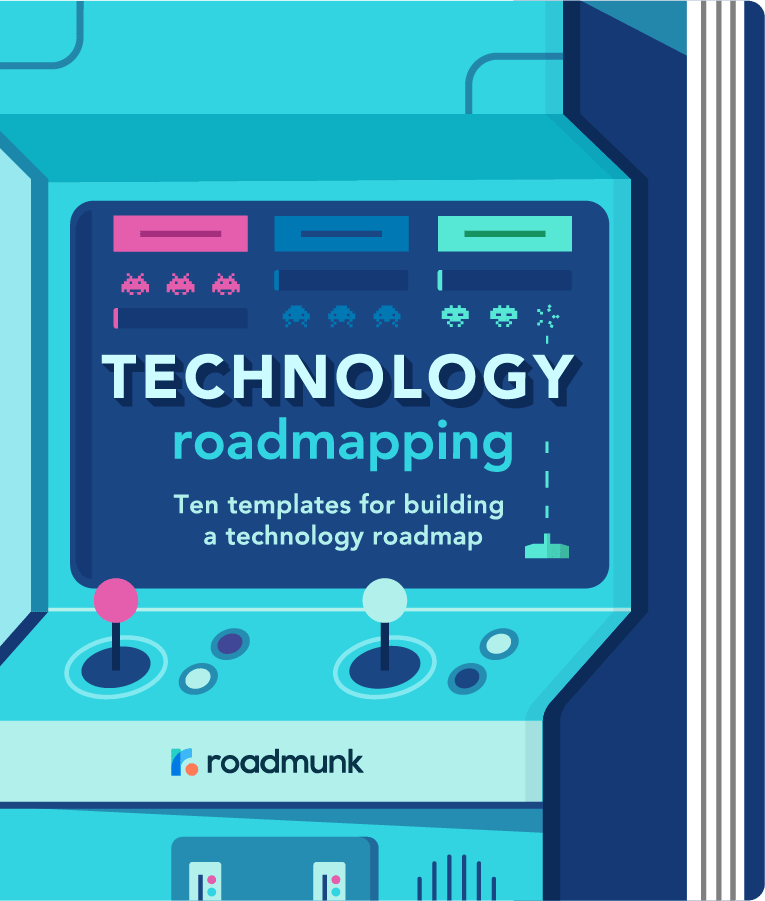 What's inside our guide to technology roadmaps?
Ten ready-to-use, fully customizable technology roadmap templates that you can make your own. Choose from templates for an IT roadmap, development roadmap, agile transformation roadmap, and seven more.
A breakdown of the most effective time to use each technology roadmap template. Plus: who in your organization should own each roadmap—and get a say in building the roadmap.
In-depth explanations and actionable tips for how each technology roadmap can be visualized and customized to meet your organizational needs. (Hint, hint: Multiple views come in very handy here!)
A technology roadmap should answer these two questions: What do we—as an organization—have to do to our technology platform so that we can scale and grow? Does our product meet the industry rules and standards that exist for technology?

But here's the thing: that's my perspective on technology roadmaps. I'm sure it's one shared by many other administrators of tech, but others may not see their technology roadmaps in the exact same fashion. After all, "technology roadmap" is an umbrella term that encompasses many sub-types of roadmaps.
James Spere
VP of Engineering at Roadmunk
About this guide
Here at Roadmunk, we completely get that there's no one way to slice a technology roadmap; it can take on countless different forms. But rather than leaving you with an infinite number of technology roadmap interpretations, we wanted to narrow down the scope. So, we created this guide outlining ten effective ways to build your technology roadmap.
Offering ten technology roadmap templates—each meant for a popular technology roadmap use case—this guide helps you find and create the technology roadmap that best meets your organizational needs.
Download your copy & start building your technology roadmap