Align your whole organization to a customer-driven roadmap
The roadmapping tool designed for high-performing teams.
Capture customer feedback. Prioritize what to build next. And use boardroom-ready roadmaps to communicate your strategy.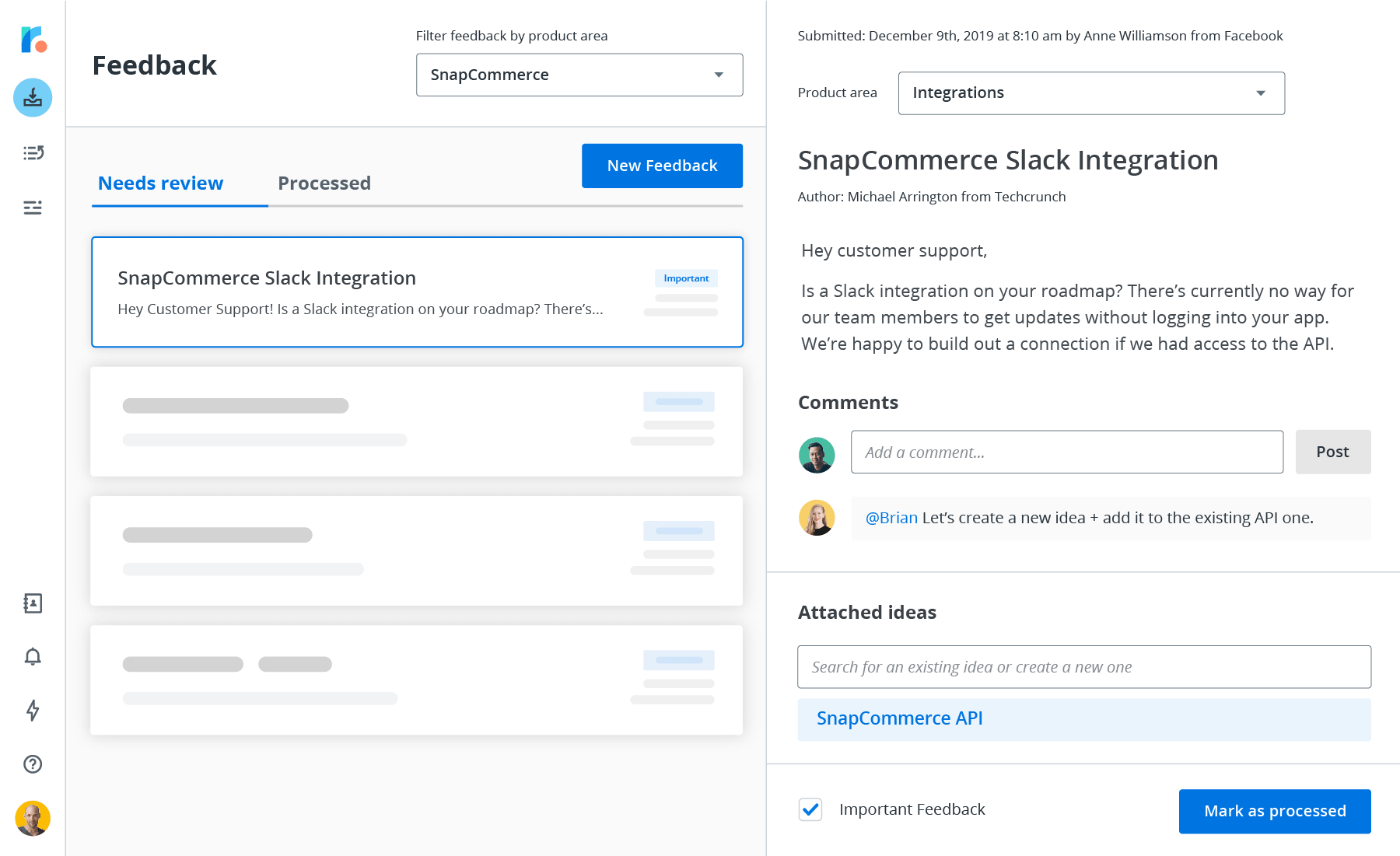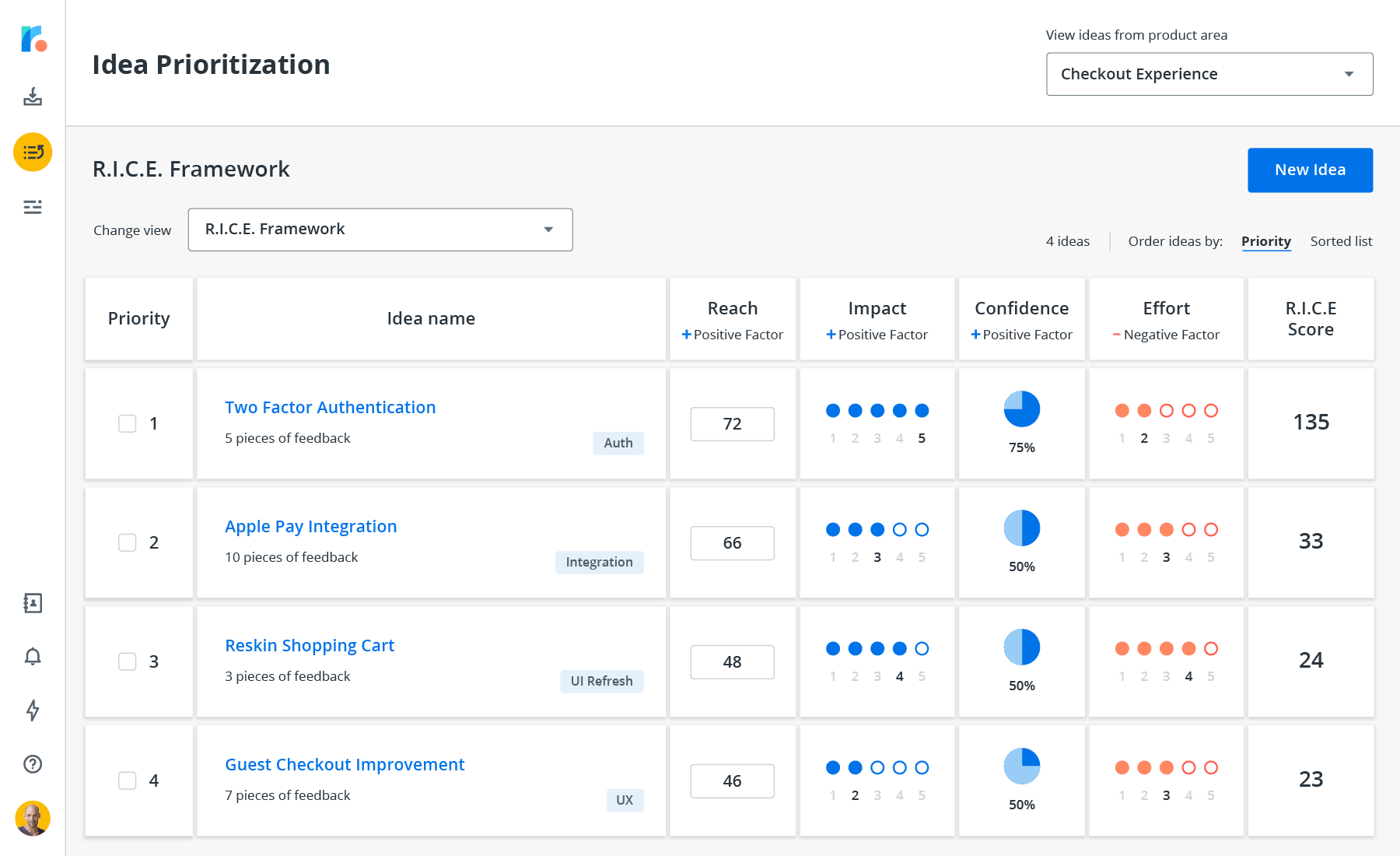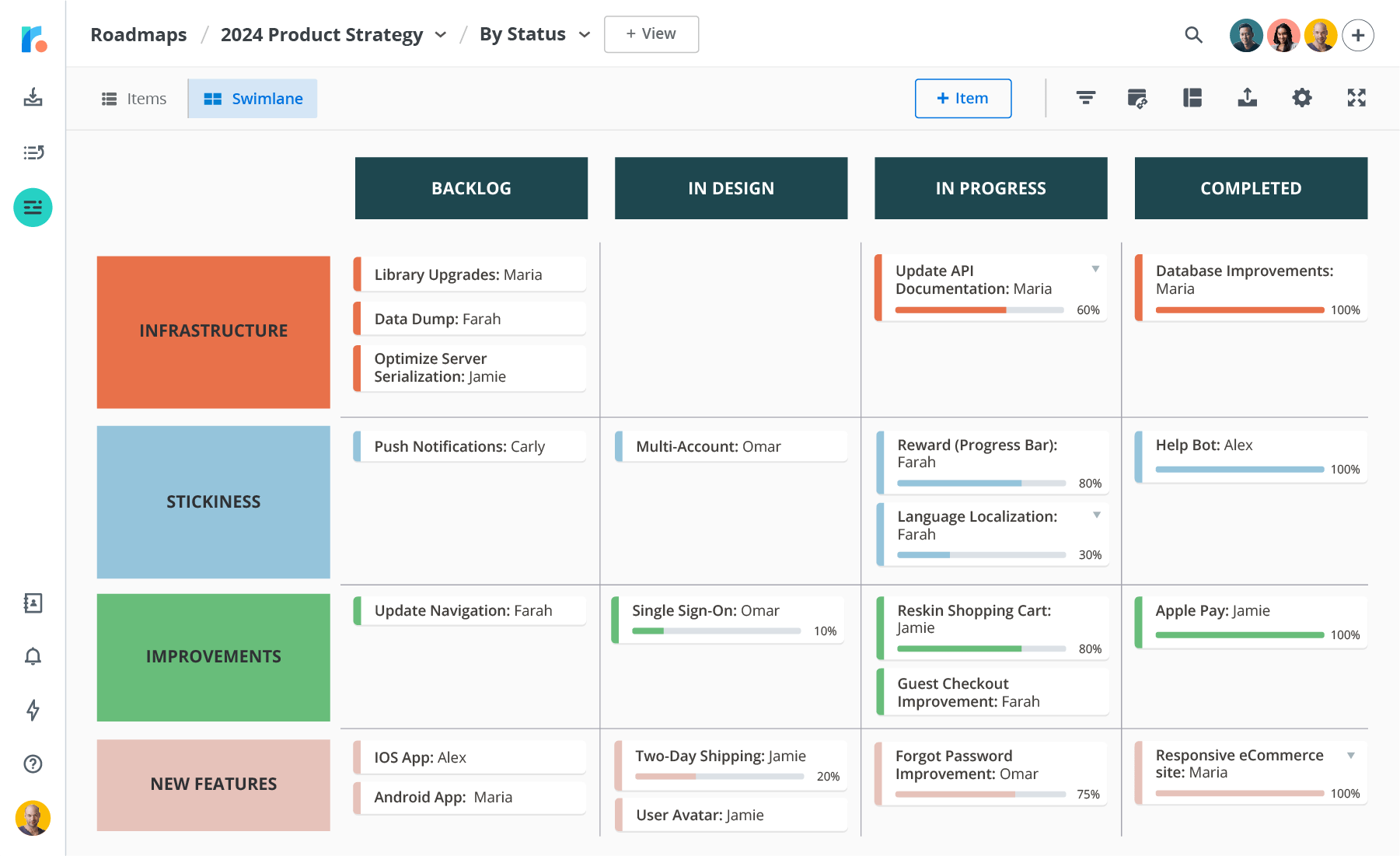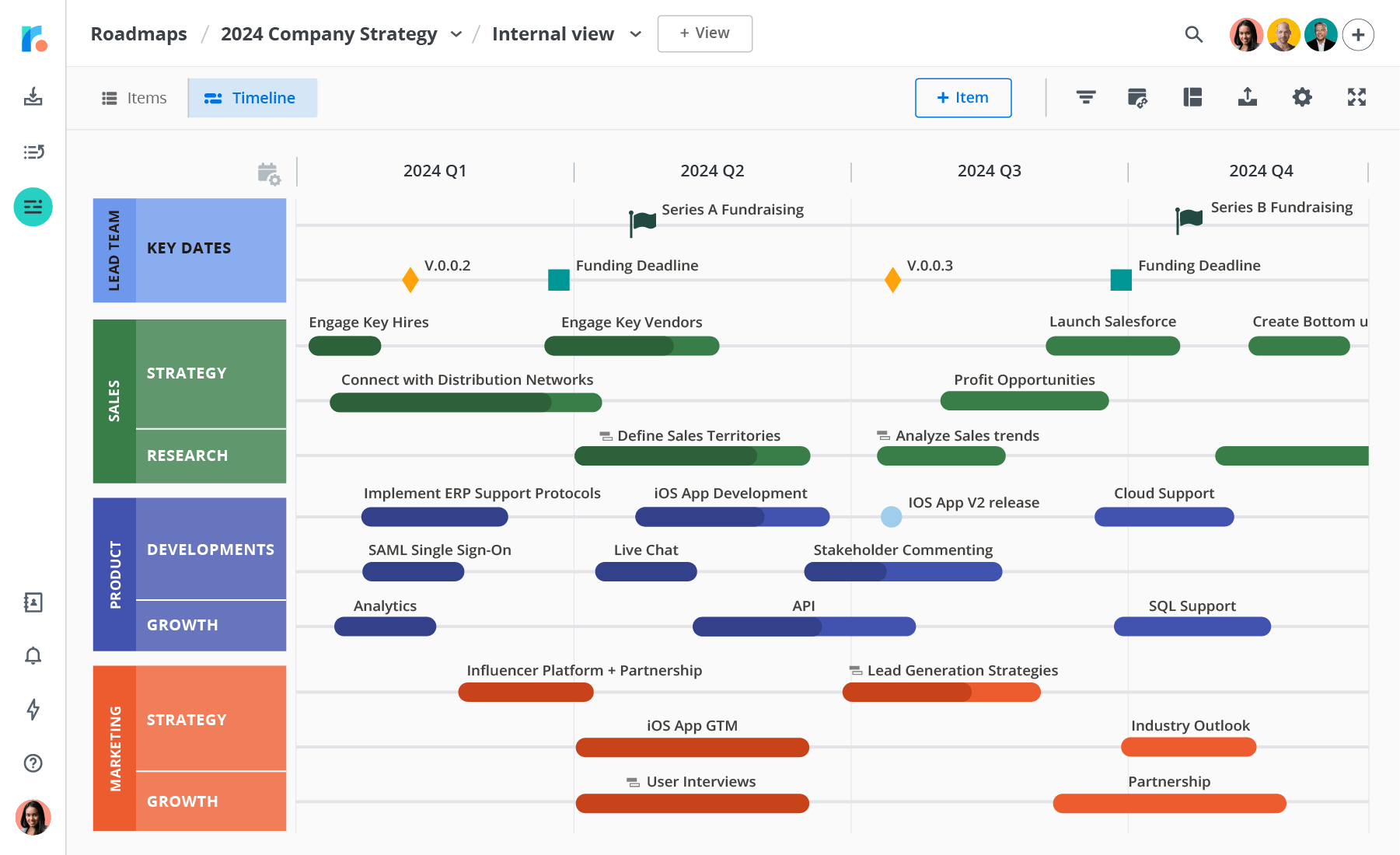 Build your first roadmap in minutes
For everything you need to know about product roadmapping, read our "Product Roadmap Guide", choc full of info on planning, building, presenting and more! Then see how easily you can get started with this quick 3 minute video, or check out this simple walk-through PDF tutorial.
Present a boardroom-ready roadmap
Promote a product idea to your roadmap and commit to making it happen. Communicate your strategy using Roadmunk's simple and powerful roadmapping features:
Choose between a timeline or swimlane visualization
Create multiple roadmap views from one data set
Export shareable, crystal-clear roadmaps to URL, PNG and HTML
Discover roadmapping features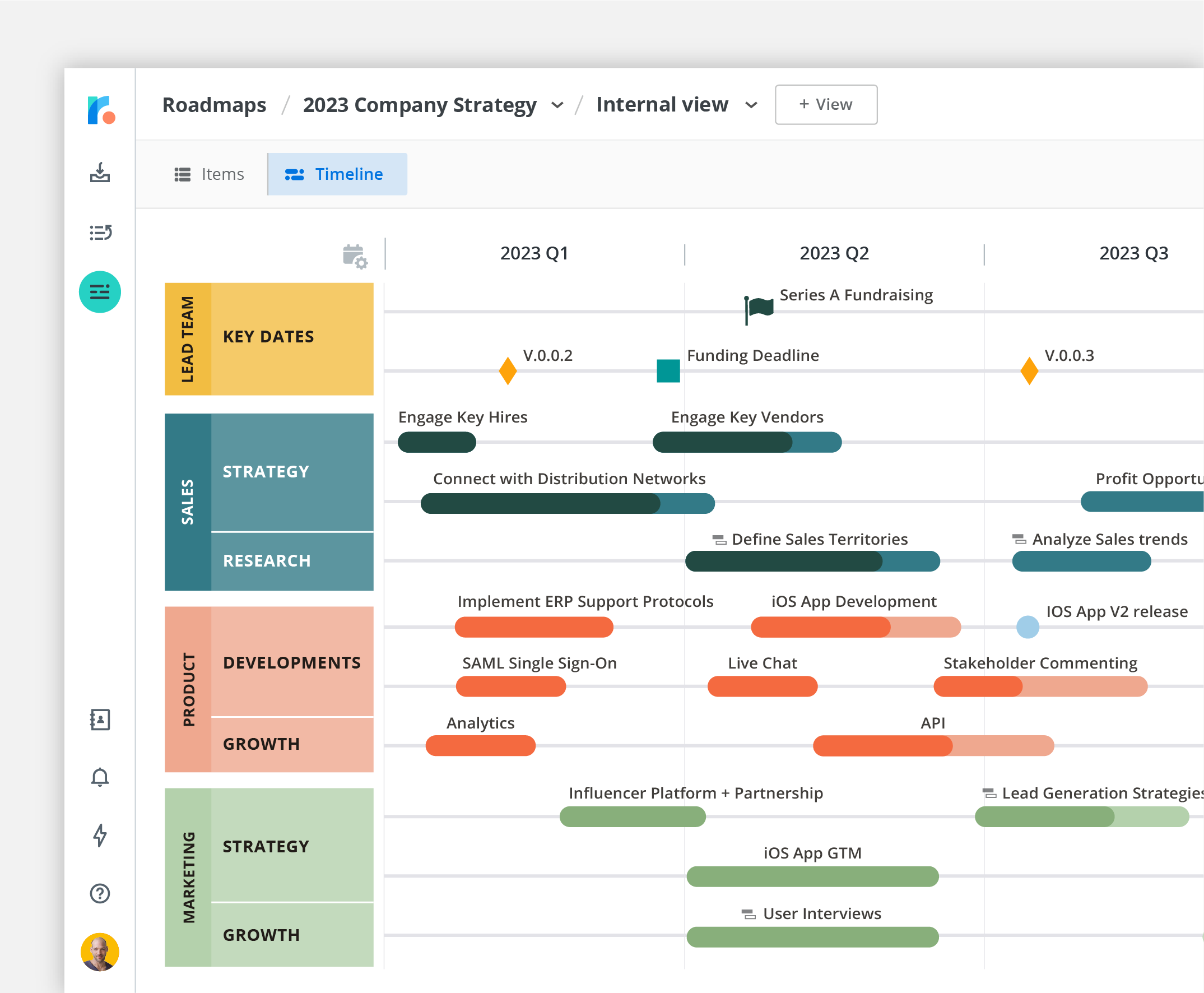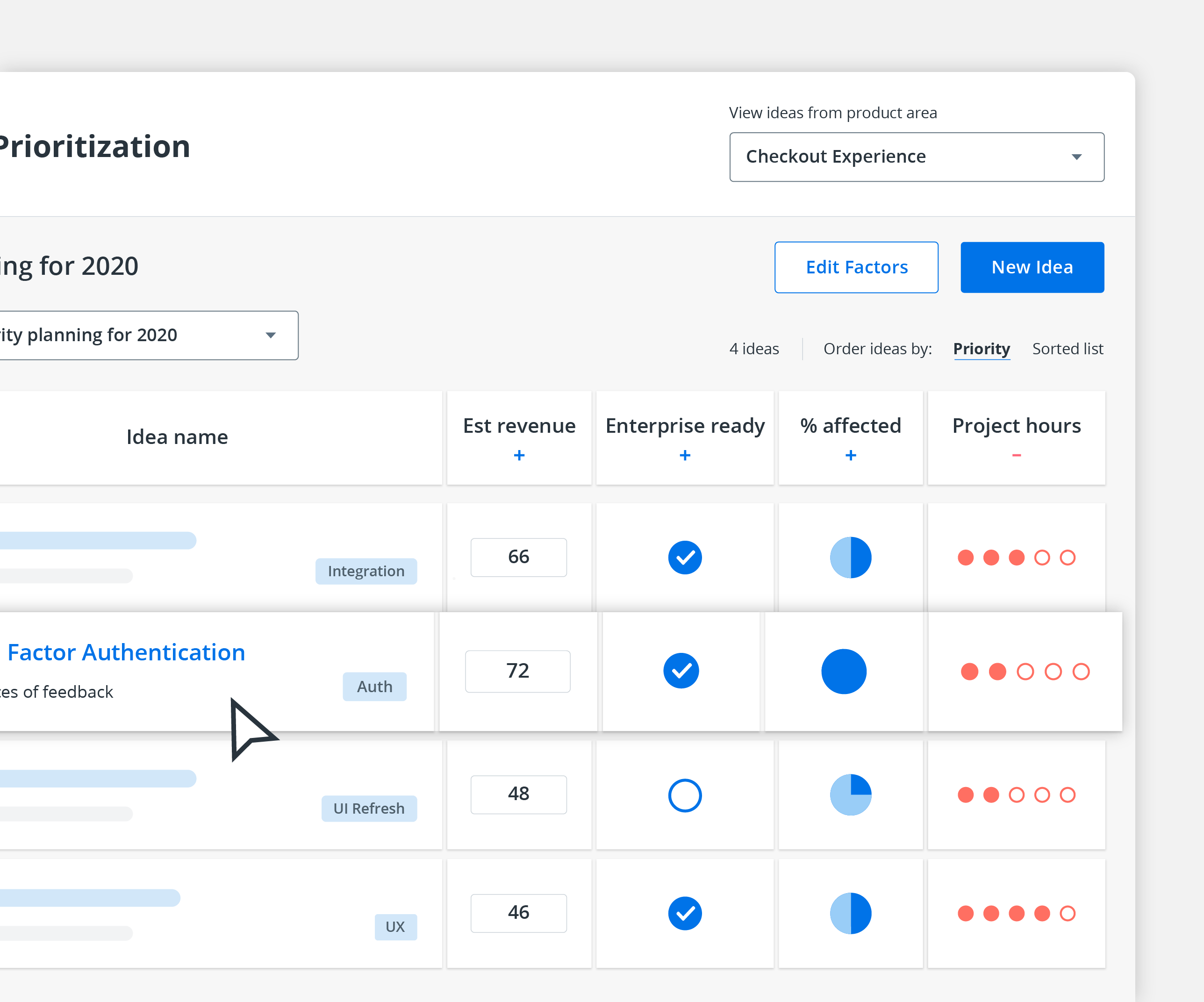 Prioritize what to build next
Use collected feedback to create product ideas rooted in real user needs. Then, choose from two built-in prioritization templates or create your own weighted scoring framework to surface high-impact ideas:
Value vs. effort
R.I.C.E. (reach, impact, confidence and effort)
Check out idea prioritization
Capture customer feedback
Manage your users' feedback in one organized place - your Feedback Inbox. Allow customers or customer facing teams to submit feedback directly into your inbox by creating a Feedback Portal for each of your product areas.
Explore feedback collection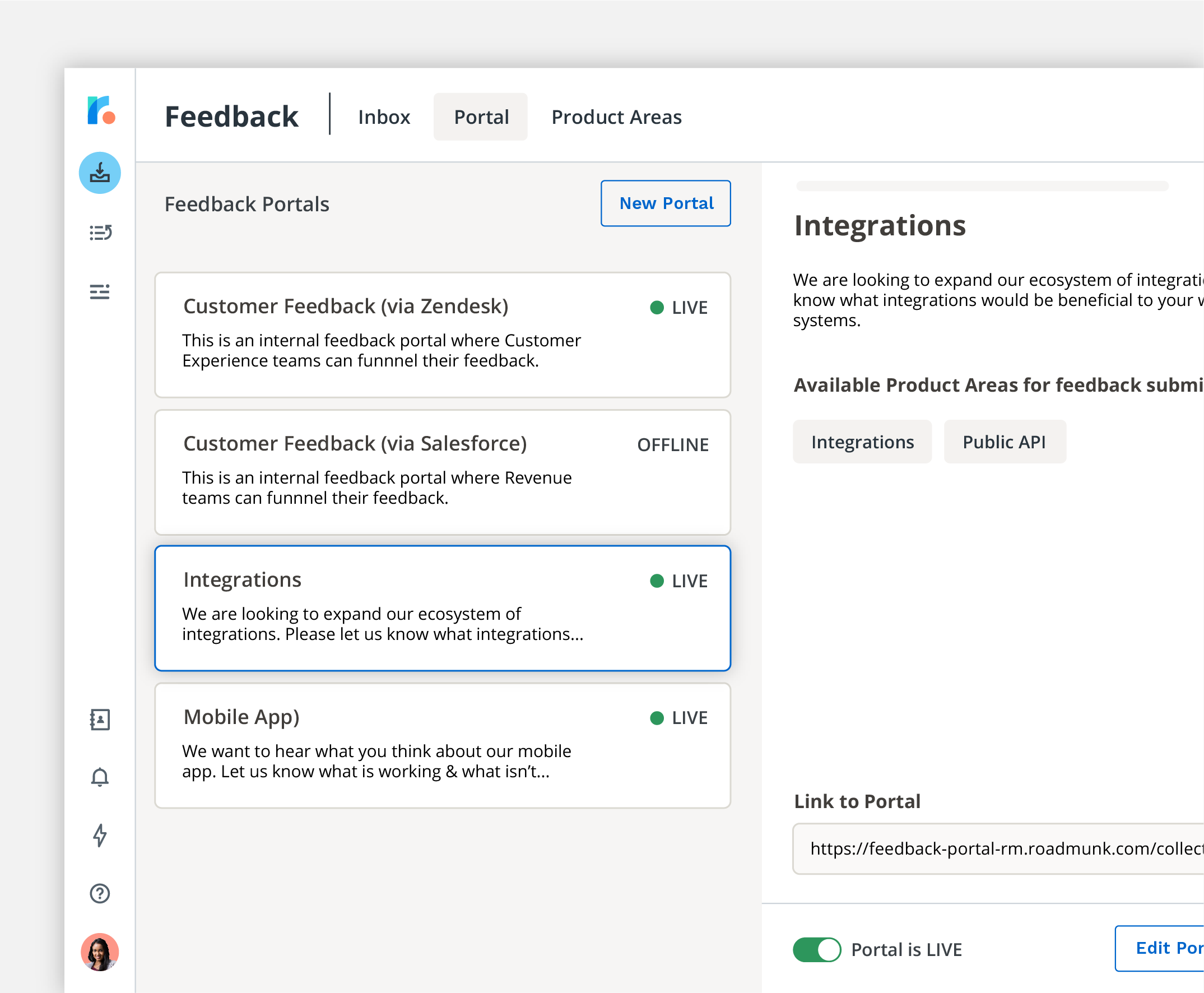 Try a roadmap template
Choose from 35+ ready-to-use roadmap templates. Each template includes a Timeline View and Swimlane View, and can be fully customized. See our full template library.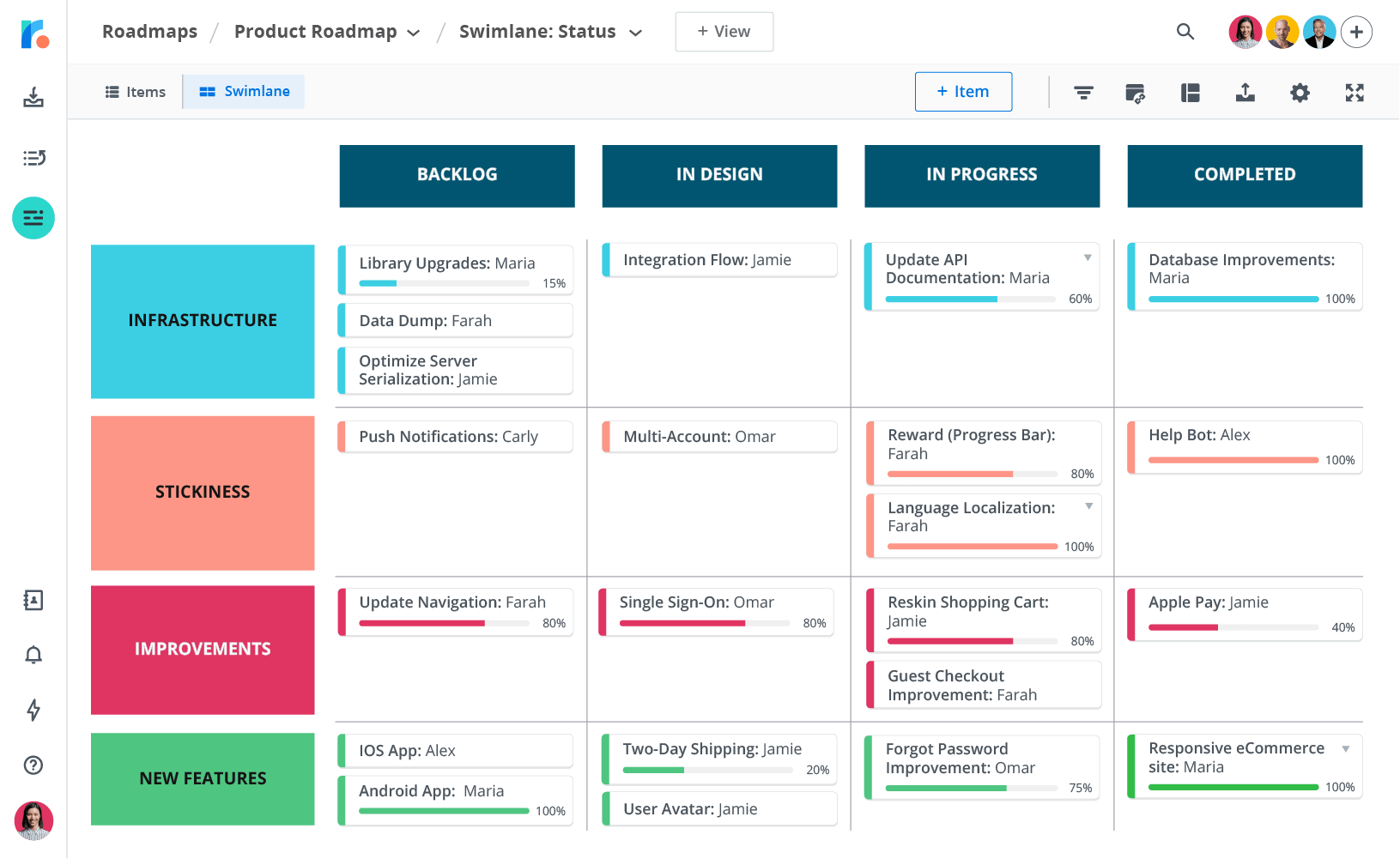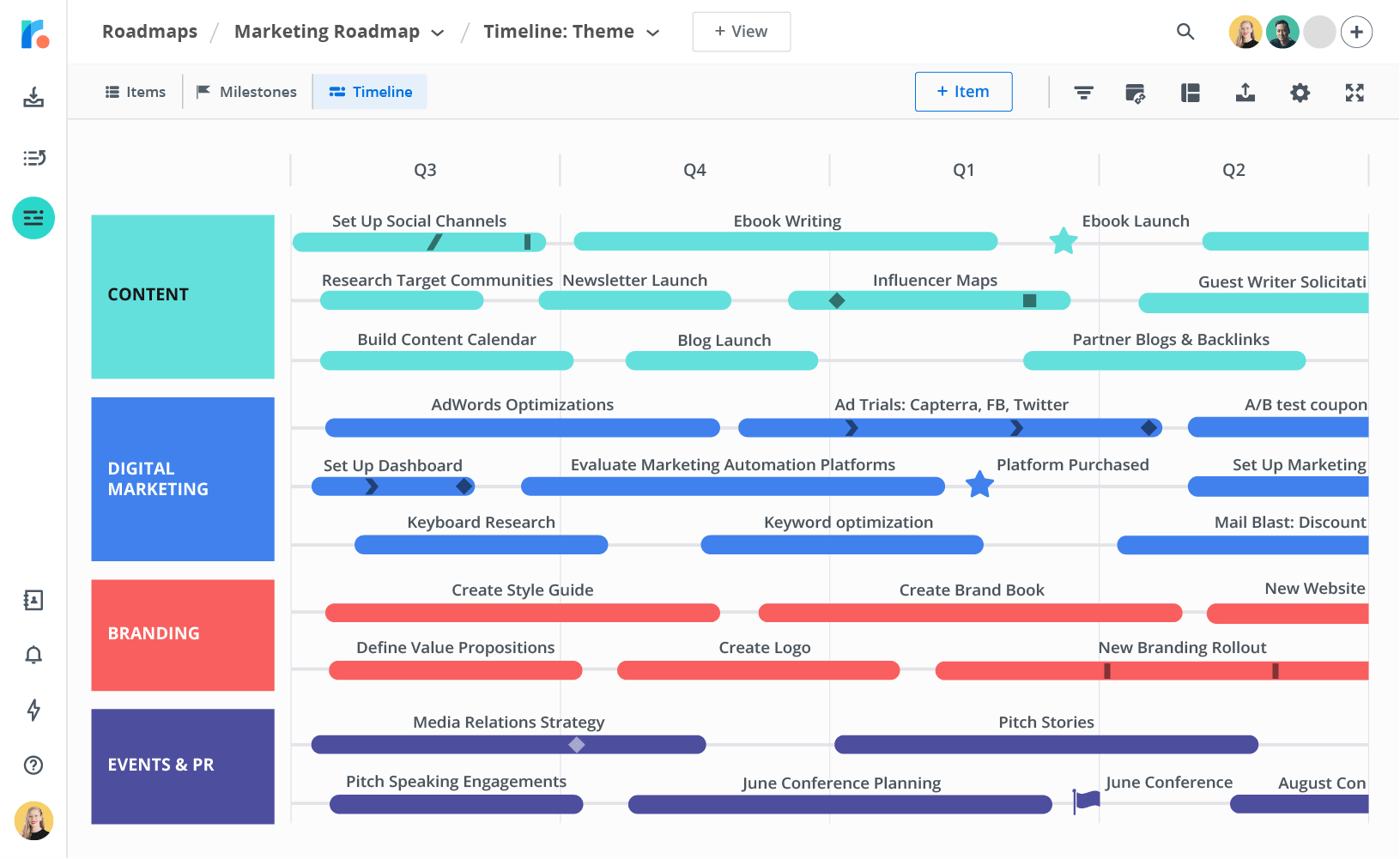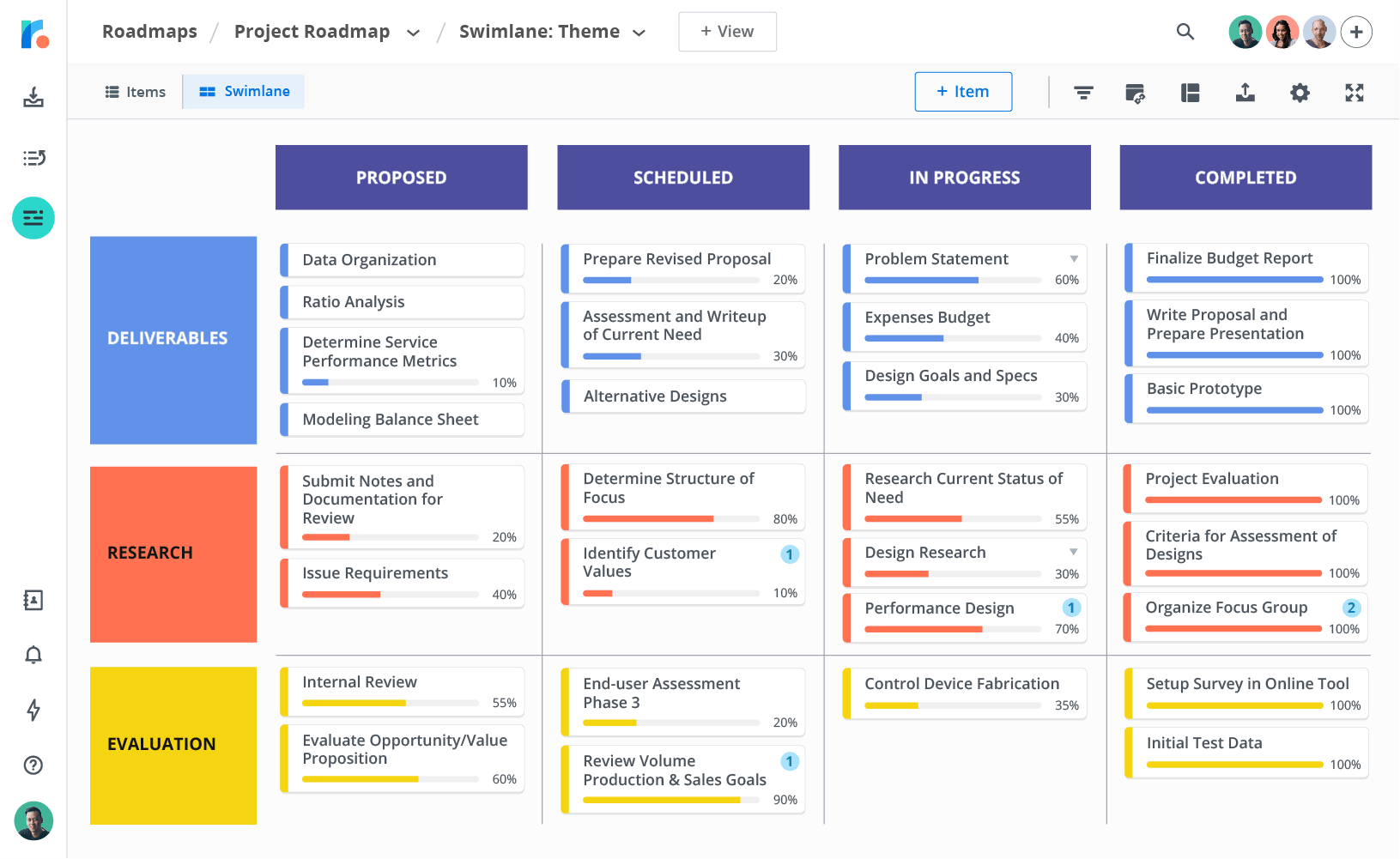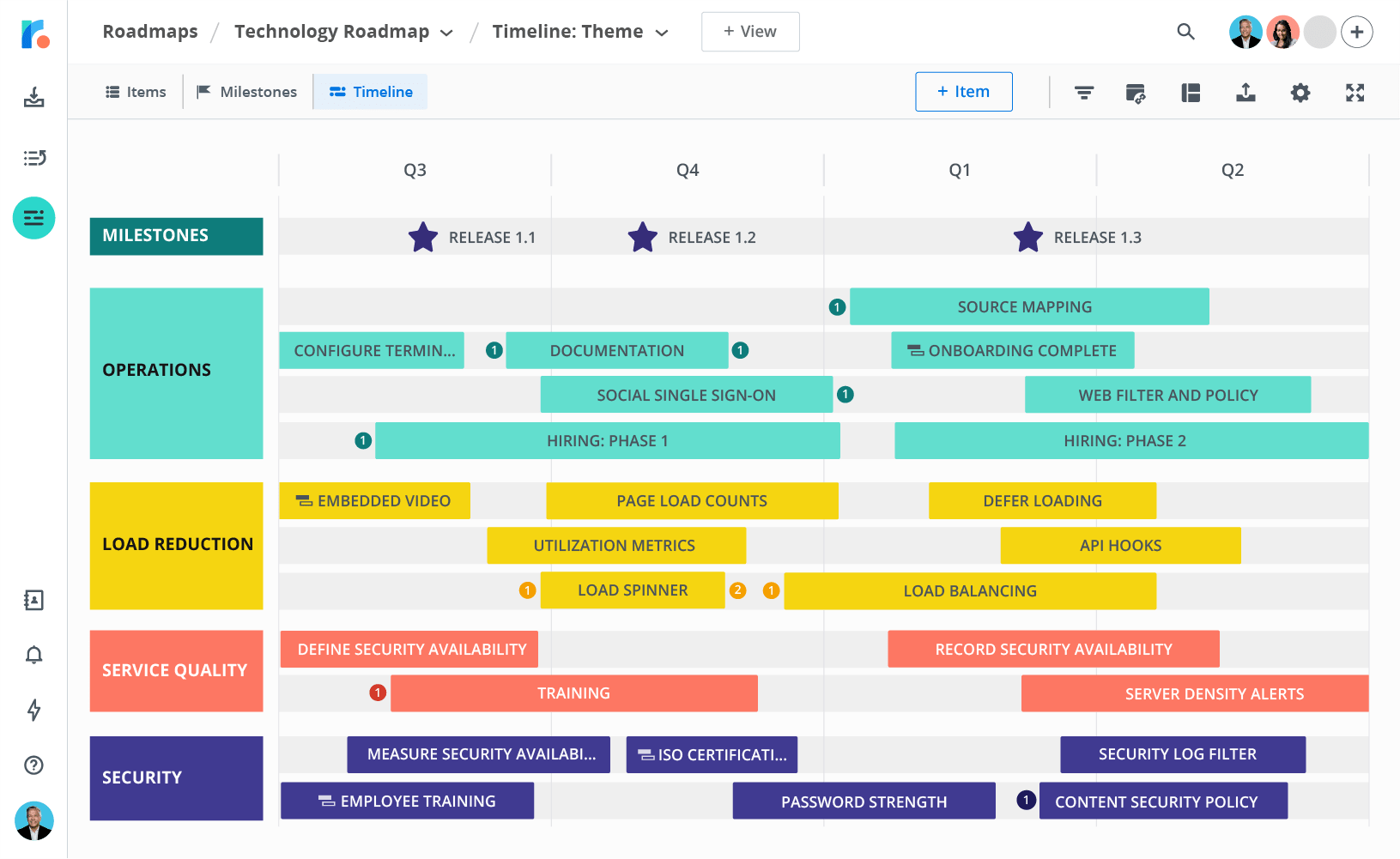 Time to level up your skills
You have a strategy you need to communicate. We have the knowledge to help you get there. Check out our Resource Center for guides on roadmapping and product management.
Start Learning
Try Roadmunk for free
14-day trial
No credit card required
Get started in minutes